Click here for our 2017 Holiday Ideas Coming Soon

New Race Quads In stock 150 to 250 class birds!

Come in and see us for details!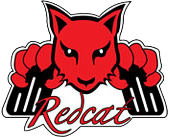 Red Cat Vehicle and parts

"Are Here"

Why Duncan's R/C
- #1 Expert Service
Rated best by customers over and over
- Warranty Issues
We deal with out of box manufacture warranties as
best we can for you!
- Years of Experience
Over 30 years of experience with Hobby Products
- Trouble Shooting
Our educated staff can find out what is wrong
- Technical Support
Staff can answer question on products confidently
- Parts selection
We strive for full stock of parts on hand
- Post Sale Support
We want you to enjoy your hobby and grow with it
- Local Businesses Is A Good Thing
Local businesses pay for your police, fire fighters,
street work, and emergency services. So please
shop local

Our Design Team is hard at work to get this site completed as fast as we can, feel free to browse, and please pardon our construction! :-)

Thank you
Byron D.

We are here to Help you with all of your RC Needs weather its for
RC Drones RC Helicopters RC Cars RC Airplanes Rockets or plastic models