Helimax 230Si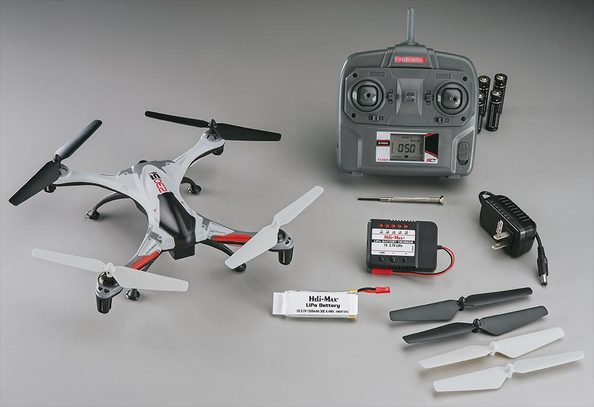 Overview

Pilots looking for something bigger than "palm-sized" — but at a lower cost than 350-size machines — now have the perfect option. Like larger models, the ready-to-fly 230Si quad offers more stability, easier visibility, and is better able to handle outdoor flying conditions. With sophisticated intelligent technology also built-in, the 230Si gives first-time fliers outstanding odds for success. It's a satisfying choice for seasoned pilots, too, and is available with or without an onboard HD camera for taking in-flight videos and still photos.
Advanced technology helps anyone fly successfully.
Fly indoors or outdoors.
Easy flights last up to 15 minutes per battery charge.
Fun for new pilots and pros!
Product Specifications

Rotor Diameter: 144 mm (5.7 in)
Diagonal Dimensions: 230 mm (9.1 in)
RTF Weight (without camera): 127 g (4.4 oz)
RTF Weight (with camera): 132 g (4.7 oz)
Requires: Nothing